How to add a contact and their information to CASEpeer. This can be helpful when adding in contacts not yet associated with a case.
Navigate to the Main Menu Home Tab and click on Management.
Select Contact Directory.
Click Add Contact at the top of the page.
Select the Contact Type from the dropdown menu and click Next.
Enter the contact's information.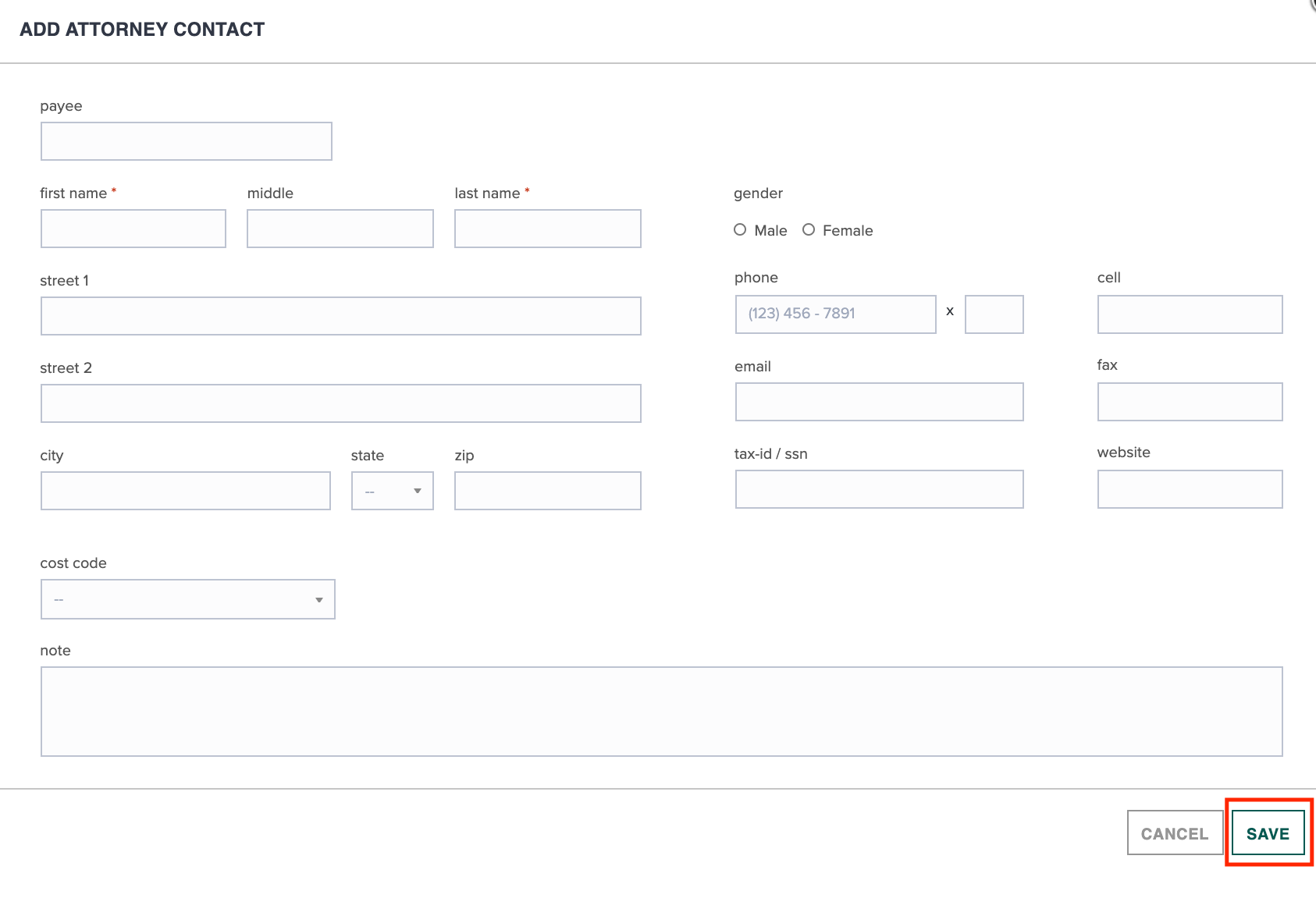 Click Save at the bottom of the pop-up window.