NOTE: In order to remove a custom statute on a case, you will need to have the User Is Allowed To Edit Or Waive Statutes permission.
Navigate the Statue Tab of the open case.
C

lick the Custom Statute button at the top left of the page.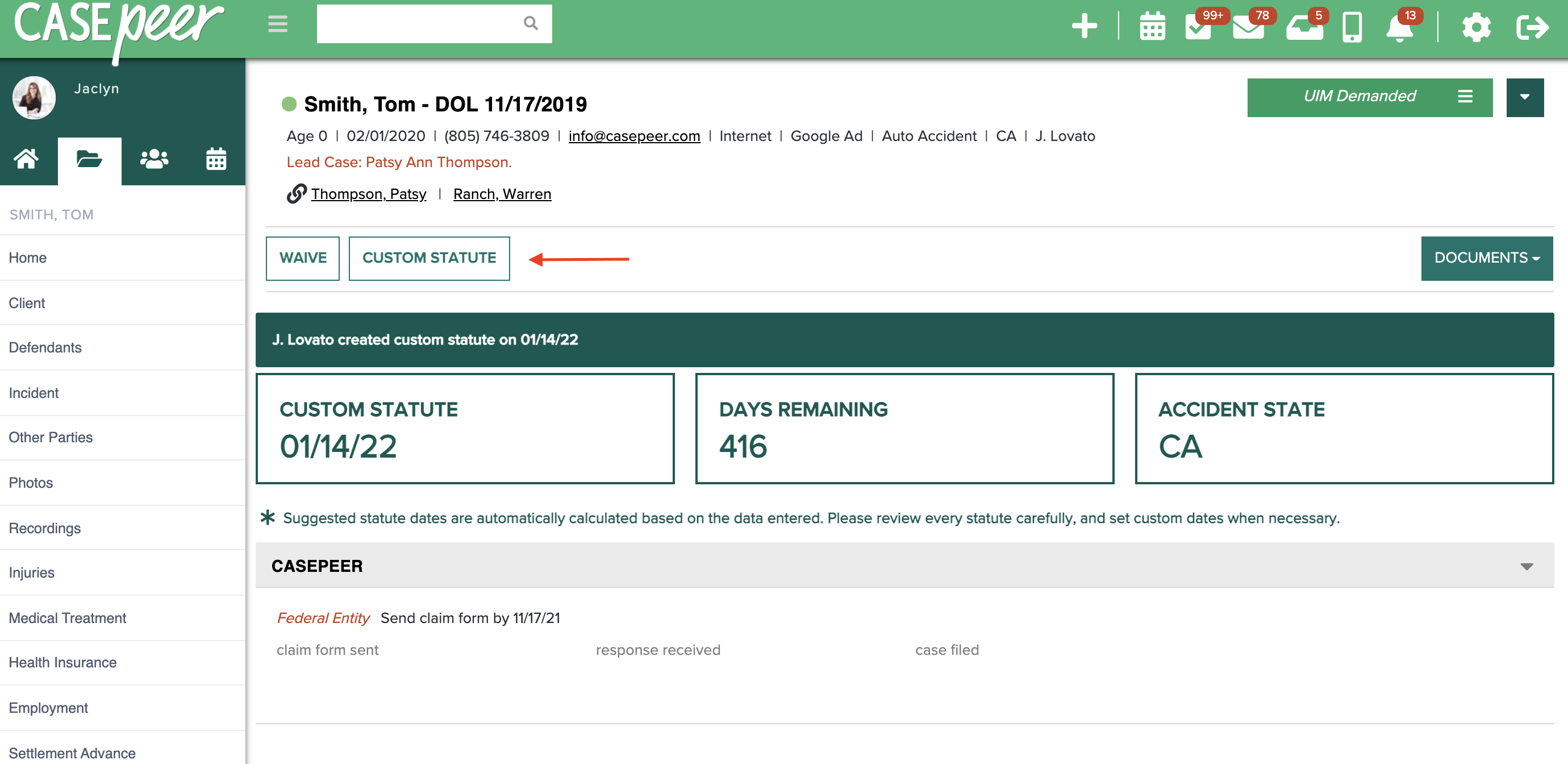 A pop-up window will appear.

Click Remove in the bottom left corner of the pop-up window.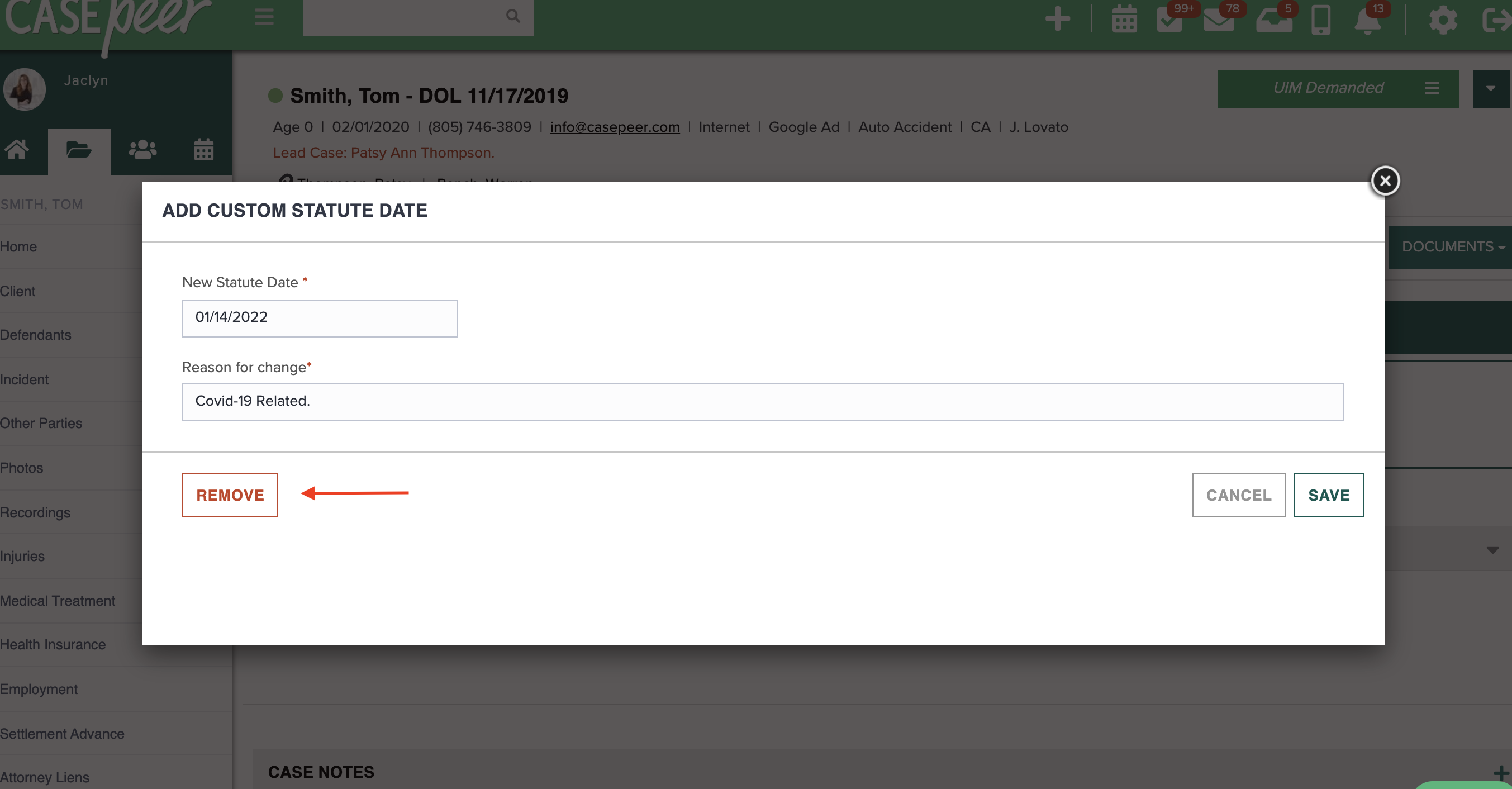 The statute will revert back to the auto-generated statute date.

A case note will be made stating the worker who removed the custom statute and showing the recalculated statute date.