The Management Discovery screen displays a comprehensive overview of open and pending discovery items. Filter through propounded by defense or client, litigation attorney, litigation assistant, and discovery type. View Case details, set number, dates served, and due dates. Changes to the status of the item can be made from the case row.
Navigate to Management Tab.
Select Discovery.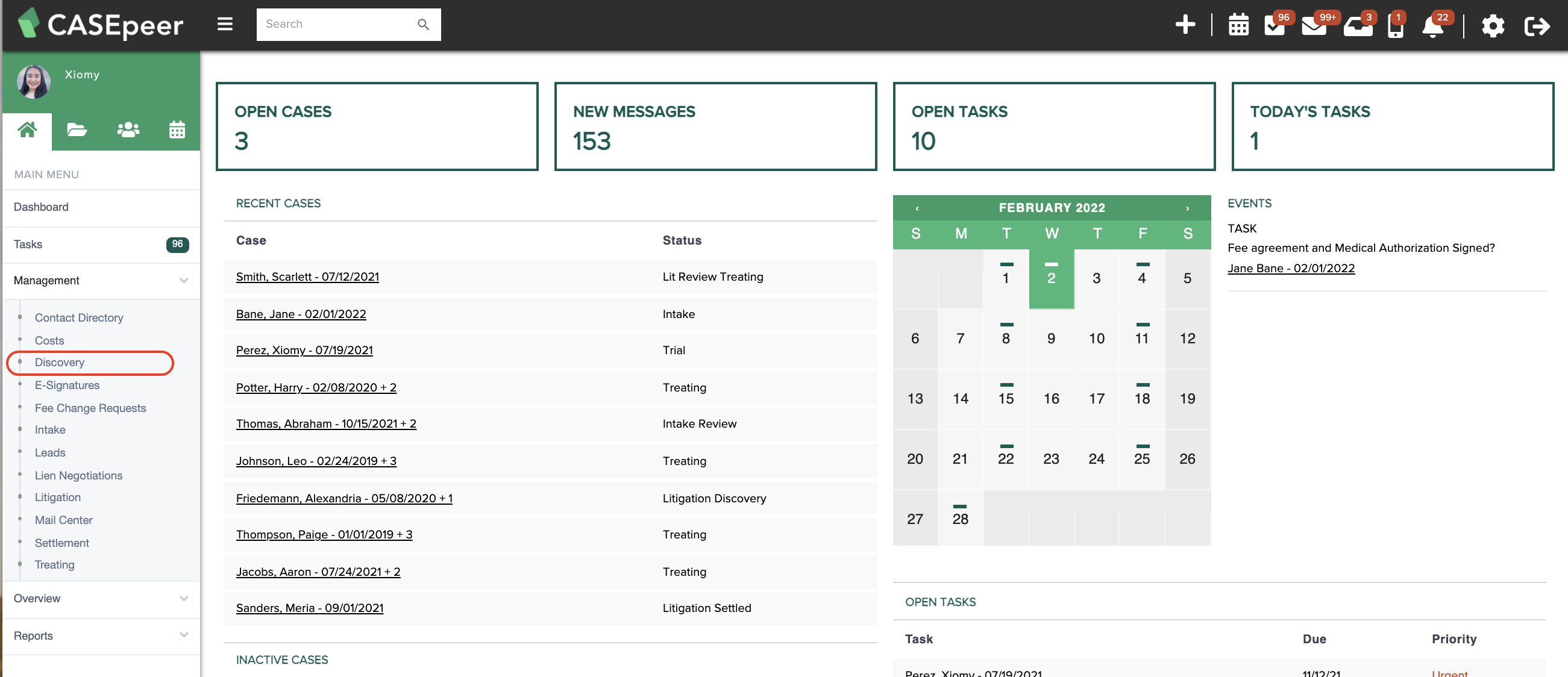 Switch from Propounded by Defense and Propounded by Client and apply filters.
Data can be exported by clicking on the Export button on the top right-hand side of the screen.
View the status of an item by the green and yellow dots on the left-hand side of a case row — green for open and yellow for pending
Change the status of an item by clicking o the grey arrow icon on the right-hand side of the case row.