How to review the documents saved to a case.
Navigate to the Mail Review Center, located in the top right corner of your account.
In the Mail Review Center, click Case Documents.
Locate the document that needs to be reviewed.

Click on the dropdown arrow in line with the document and select Review.
A pop-up window will appear with the option to review the document, update the document category, name, description, or tab access, click Save.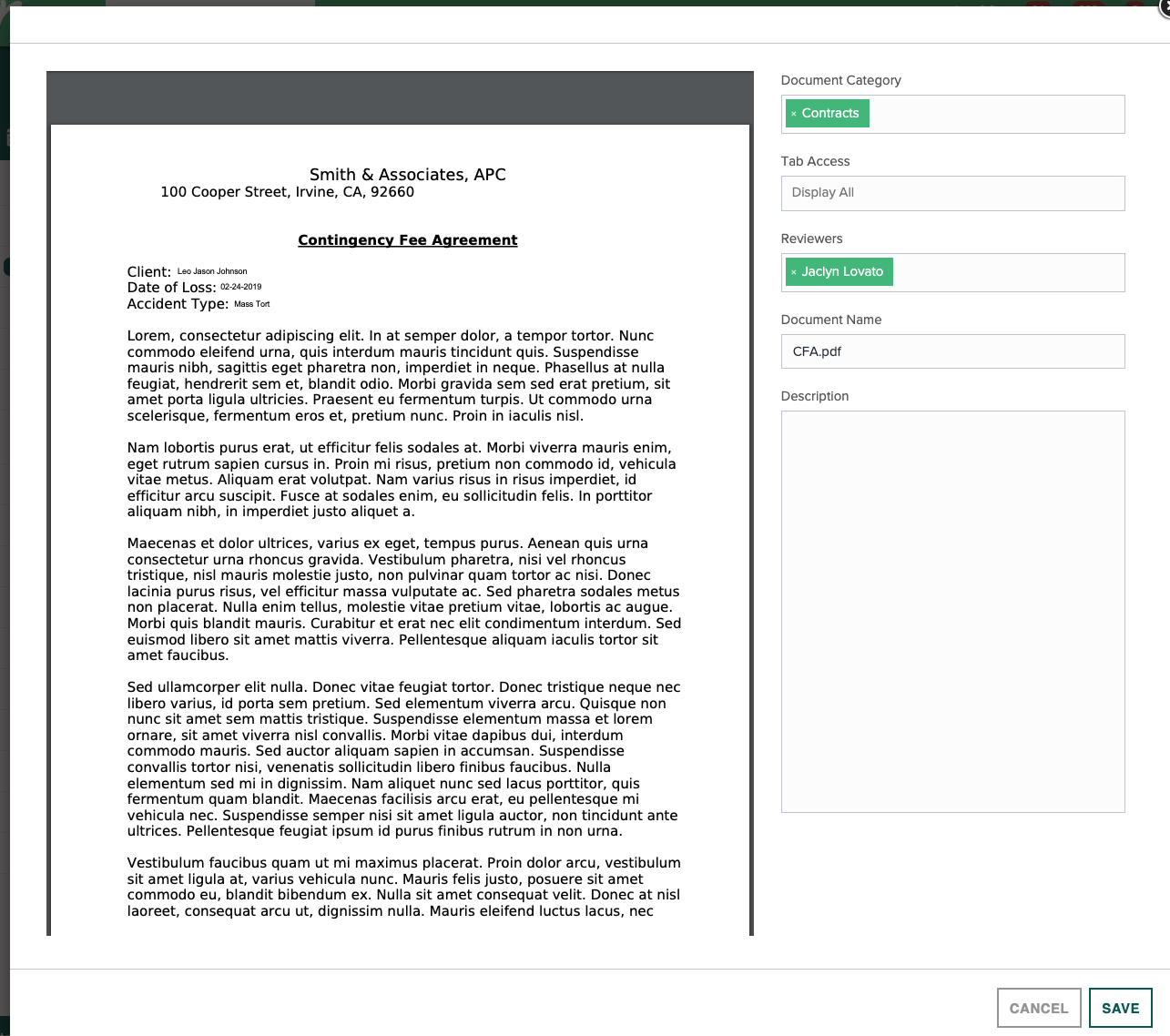 The document is now saved with any changes and will no longer be on your Case Document Review list.