This report helps keep track of demands, offers, and settlements by filtering by attorneys or case managers to get an overview of an individual or firm-wide demand-status productivity. This report can also be utilized to see which checks have been deposited or are pending.
Navigate to the Management Tab.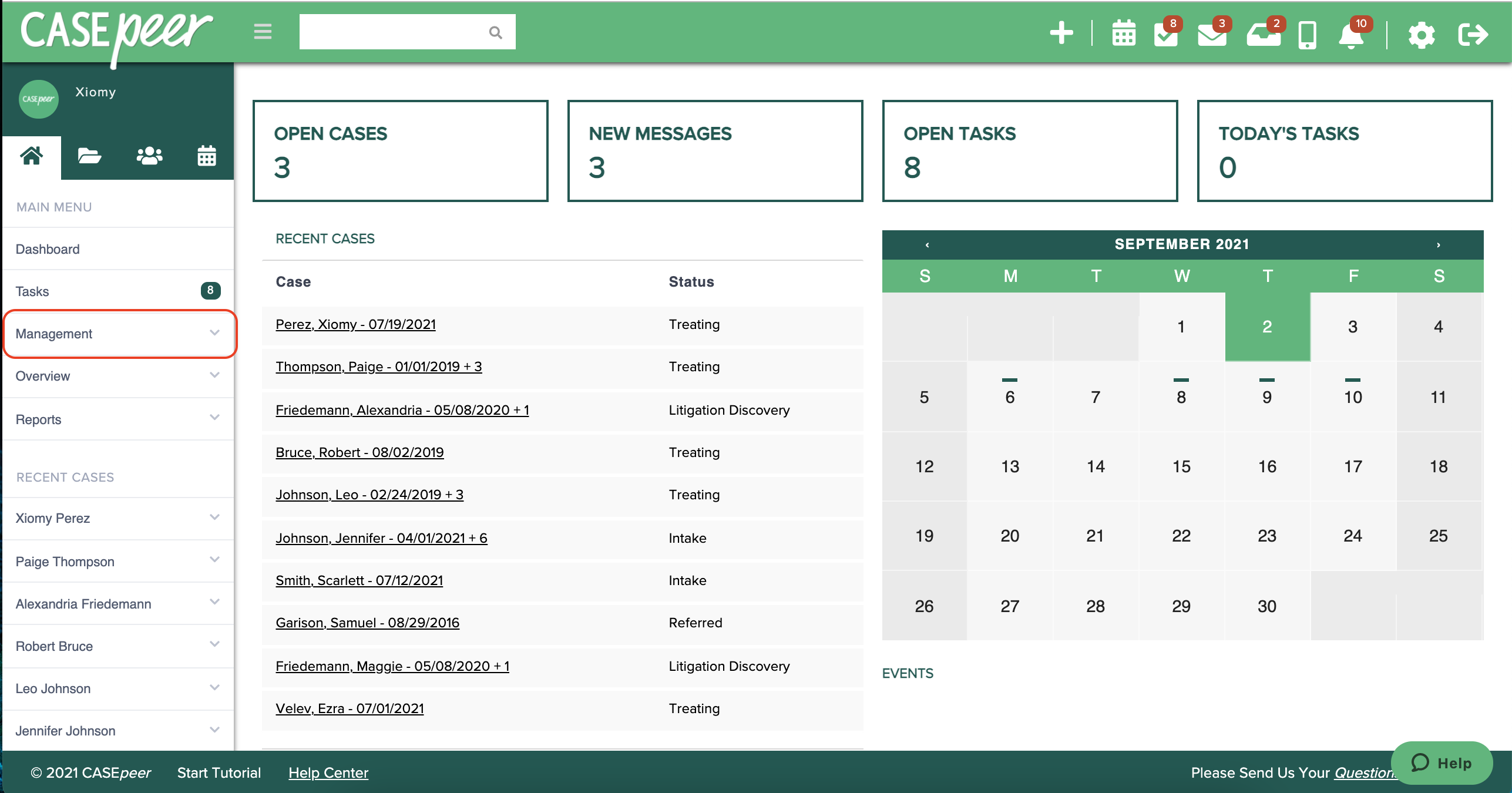 Overview of all demands will appear.
Select by Case Manager of Lead Attorney.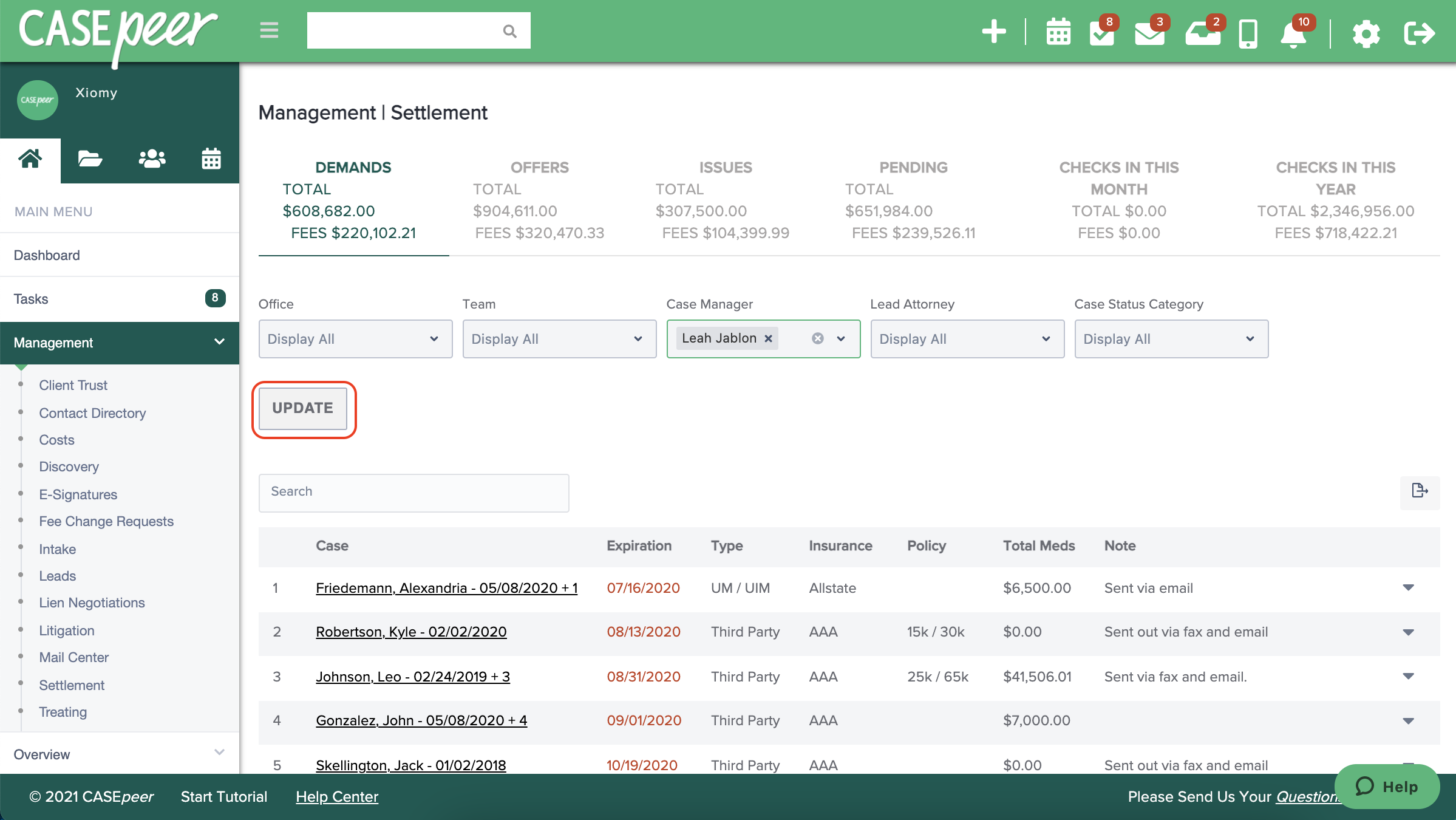 All related cases will appear.