If a client is experiencing issues logging into their CASEpeer Client Portal account try the following:
Confirm that the client is capitalizing the letters as indicated and including cp- in the username.
Usernames and passwords are both case sensitive, improper capitalization could trigger an error.
Have the client log into their client portal through my.casepeer.com instead of the Client Portal link located in their email.
If an error is still occurring, double-check the firm has entered their firm contact information.
Navigate to the Settings Gear
Select Account Settings
Click on the drop-down arrow aligned with Firm Details
Enter Firm Information once the pop-up window appears
If an error is still occurring, deactivate and reactivate the Client Portal.
Navigate to the Home Tab
Click the dark green drop-down arrow on the right side.
Select Client Portal.
A pop-up will appear, select Deactivate.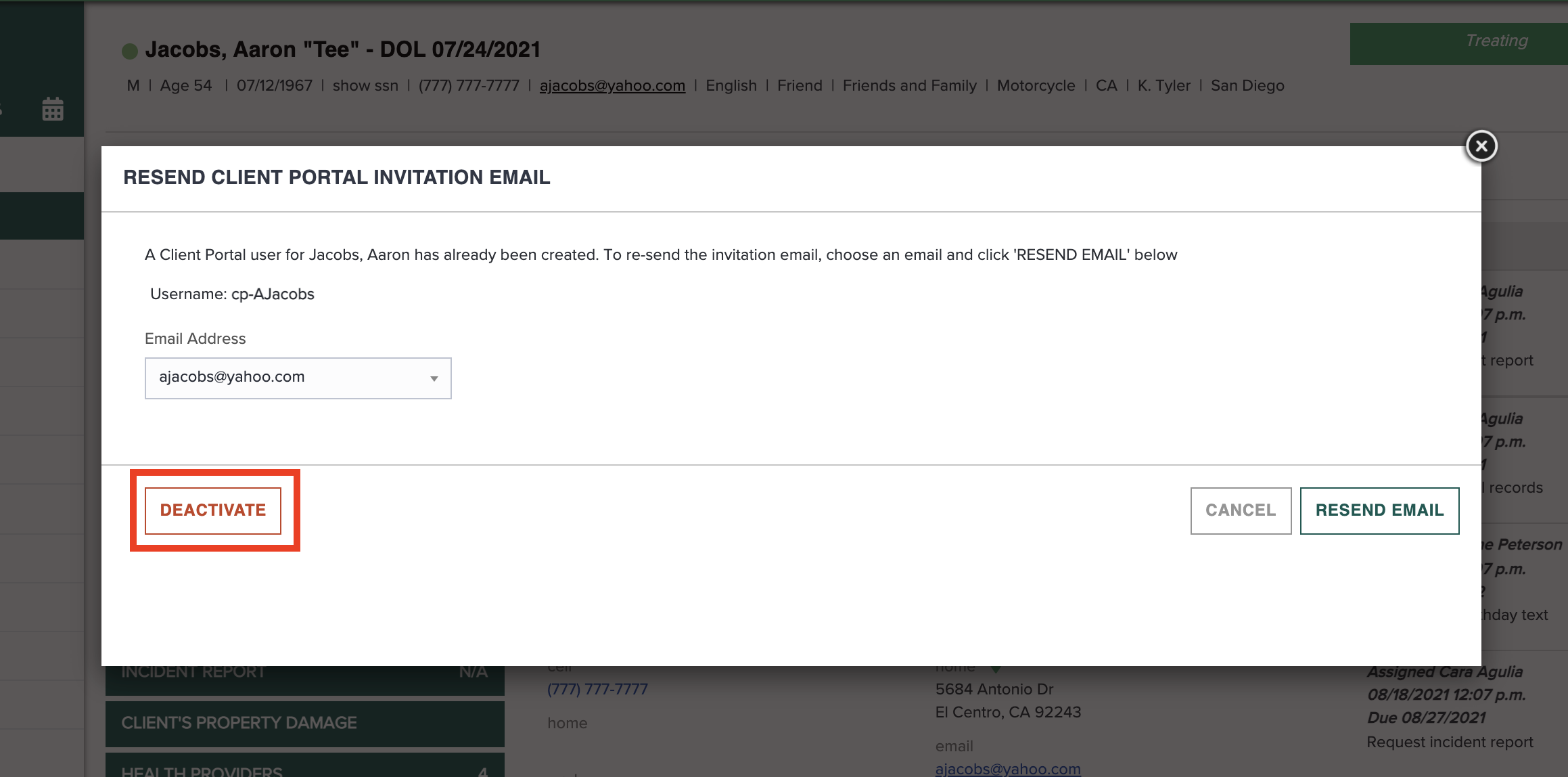 Follow the same steps to reactivate the Client's Portal
The client will receive a new invitation email.
If the client is still having issues recommend an incognito window.