Pin an important note at the top of the Home or Notes Tab.
Navigate to the Notes Tab of a case.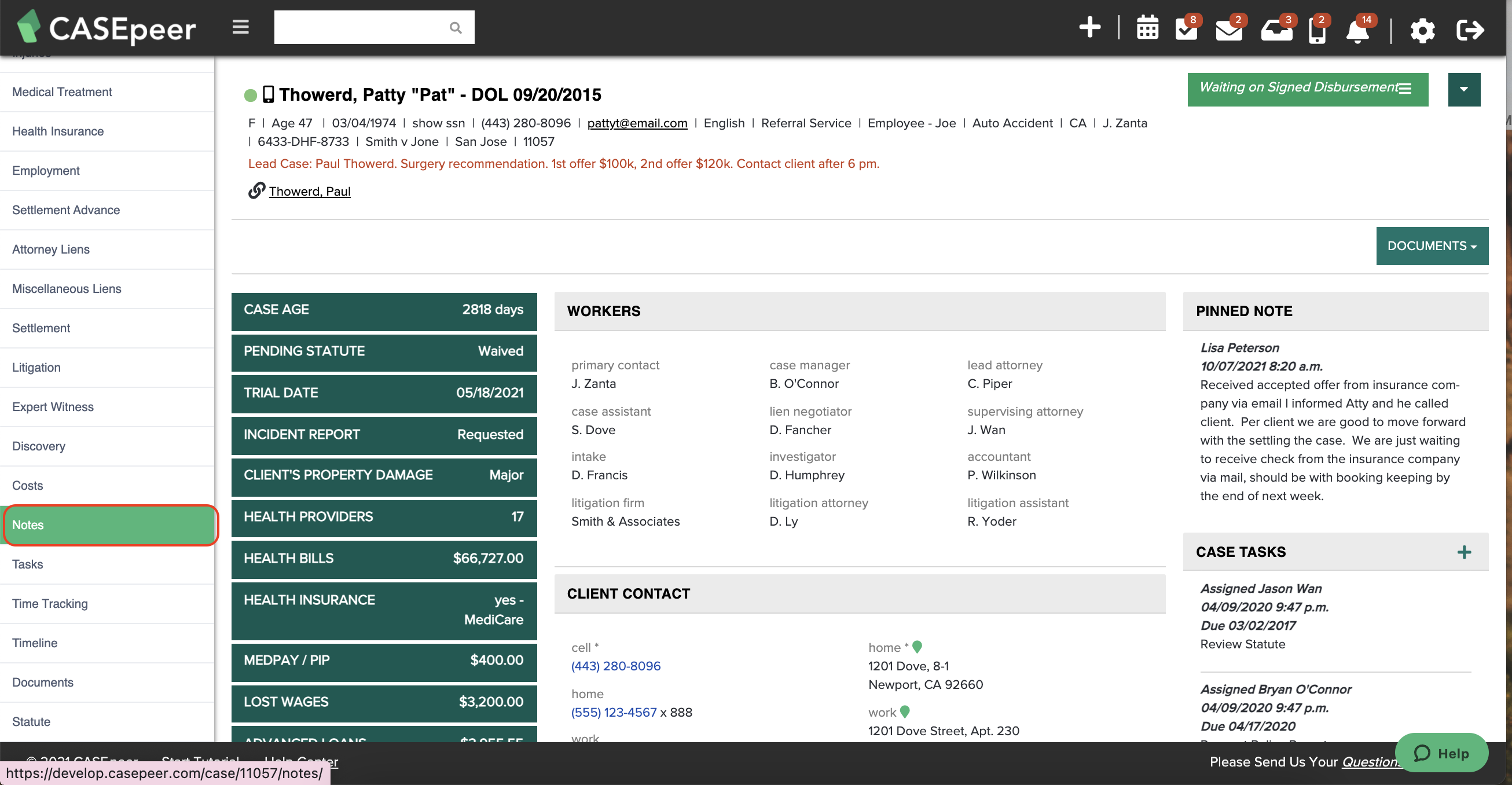 Click the dropdown arrow in line with the note you'd like to pin.
Select Pin.
If a note is already pinned, a pop-up window will appear with a preview of the note.
Select Yes.
The Pinned Note will appear at the top of the Note and Home Tab.