This screen shows an overview of cases in Disbursement Statuses.
Unfold the Overview Tab.
Click Disbursement.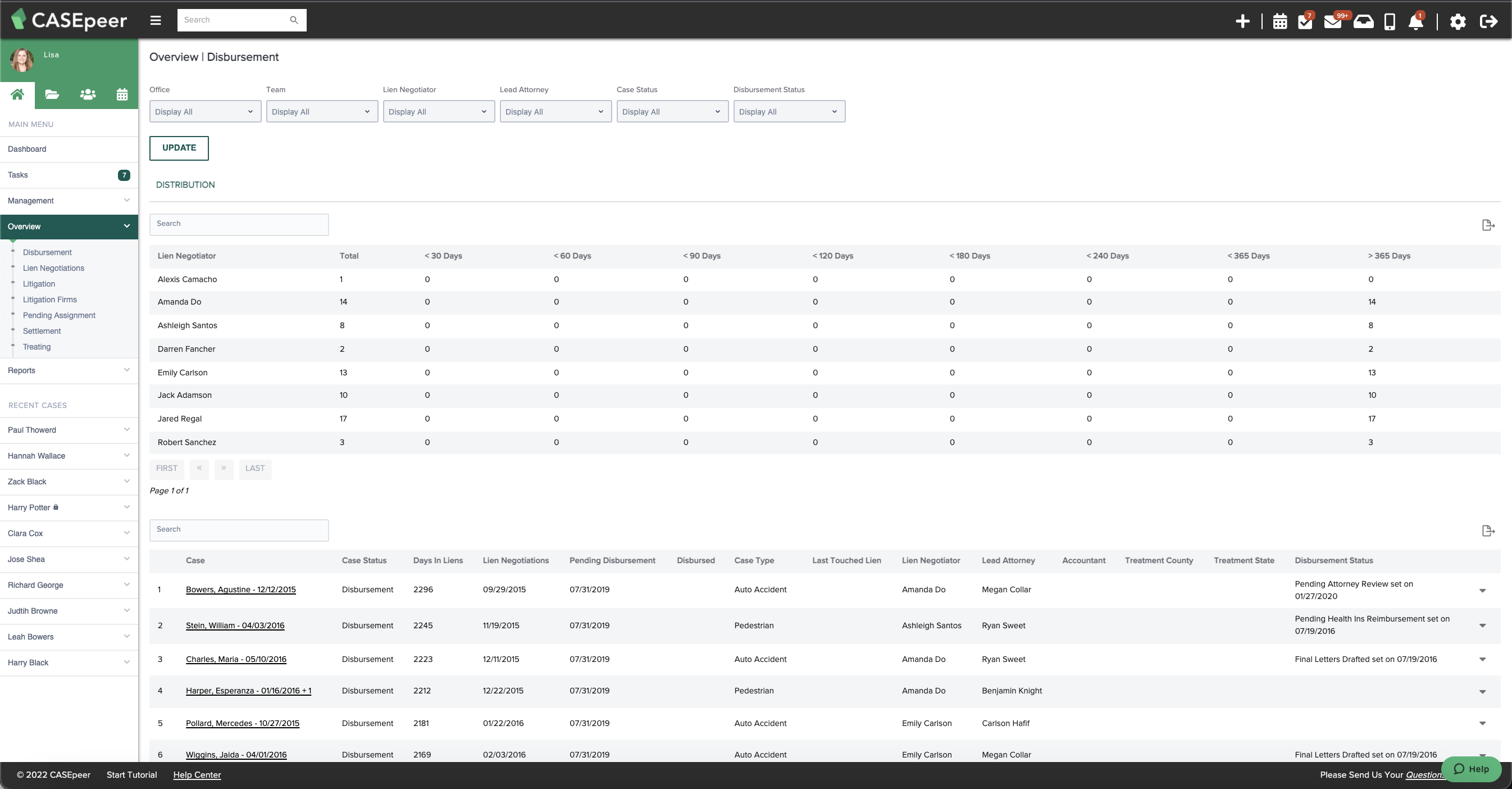 Filter by Lien Negotiator, Lead Attorney, and Case Status

In the top section, view the distribution of cases as they age in the disbursement statuses.

In the bottom section, view an overview of cases with their case status, how long they have been in liens negotiations, the last time the touch lien negotiation assigned to the case made an update, the lien negotiator, and the lead attorney working on the case.
NOTE: This is a permission-based report, if you do not have access please contact your firm administrator.