NOTE: In order to create a custom statute on a case, you will need to have the User Is Allowed To Edit Or Waive Statutes permission.
Navigate to the Statute Tab of the open case.
Click the Custom Statute button at the top left of the page.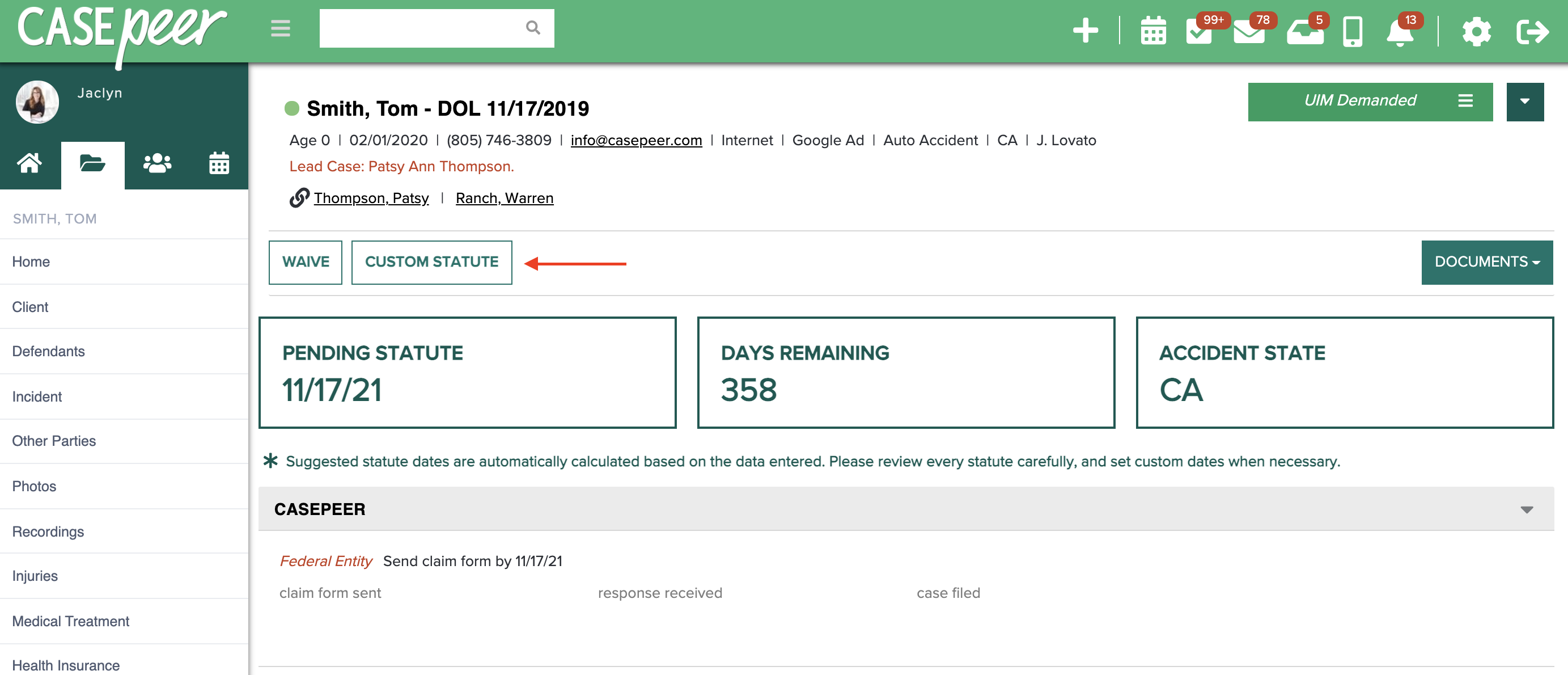 A pop-up window will appear.

Enter in the new statute date and enter the reason for the change.

Then click Save.
Your new statute will now appear.

The top of the page will show the name of the worker and the date the statute was changed to. The explanation is added as a note to the case.