Here's how to quickly add an invoice with line items for multiple cases.
Navigate to the Main Menu Home Icon and click on Management.
Select Costs.
Click Add Bulk Costs.
Select the Contact Type, Contact, and Payment Method

.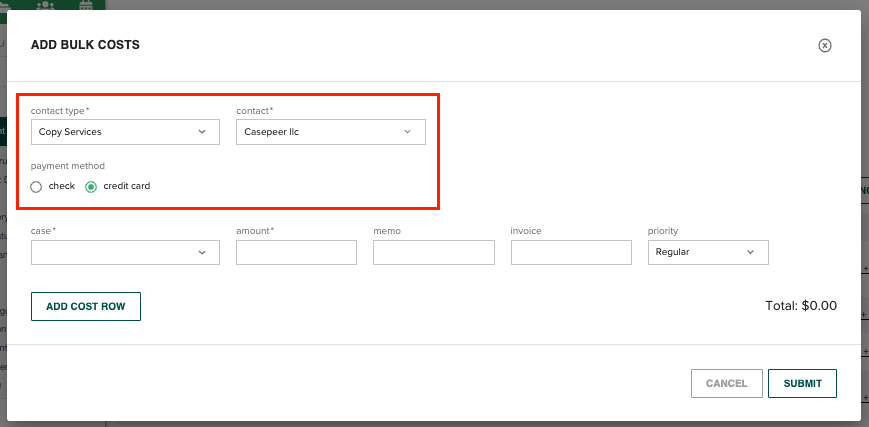 Click on the Case dropdown.
Search and select the Case for the first line item on the invoice.
Add in the Amount, Memo, Invoice Number, and Priority.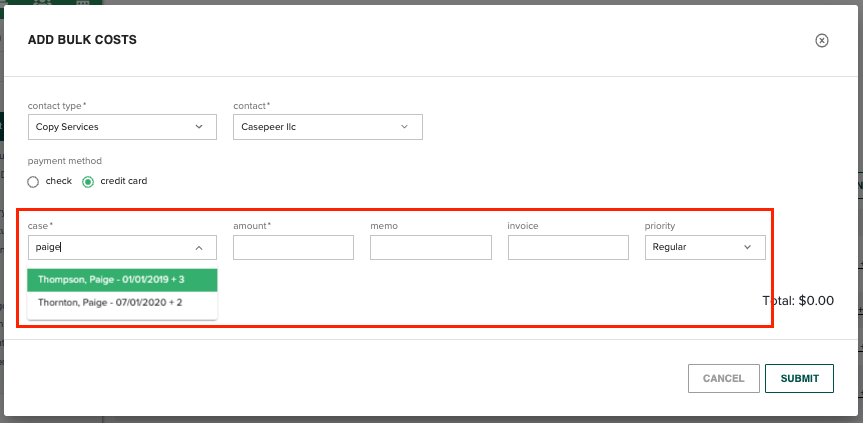 Click Add Cost Row for every case to add to the list of bulk costs.
Click Submit once all cases have been added.
The costs will now be available on the Cost Tab of the cases and on the Cost Management Screen.

NOTE: Adding bulk costs is permission-based. If the option to Add Bulk Costs is not available, please contact your firm administrator to have the "Accounting Management Page Access."