From the Case
Navigate to any tab in the open case.

Click on the drop-down arrow next to the case status on the upper right corner of the screen.
Select Edit Assignments from the drop-down menu.
A pop-up window will appear.

Change the new worker by choosing the name from the corresponding drop-down menus.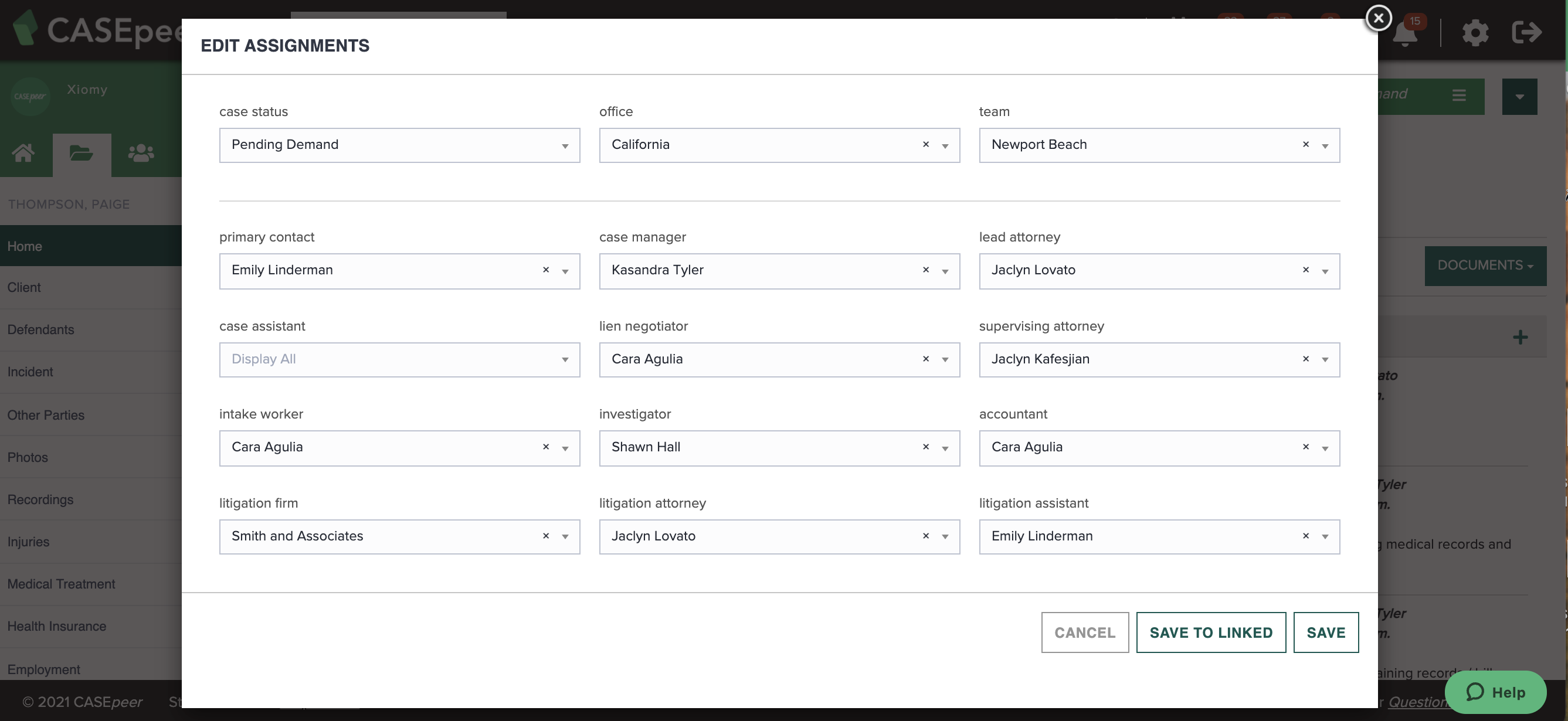 Click Save or Save To Linked at the bottom right of the pop-up window.

Changes will be saved. If you want to see the new assignments, go to the Home Tab of the case to view all the workers.

All newly assigned workers will automatically receive a notification that they have been assigned to the case. If workers were removed from a case, they will not be notified.

TIP: To edit workers quickly from any case, click "a" on your keyboard. This will open the Edit Assignments window.