If the contents or the design of your firm's template changes, here is how to update it.
NOTE: This can only be done by a Firm Administrator or someone with the permission of Document Template Upload Center Page Access
How to upload template documents into CASEpeer:
Navigate to the Icon in the top right corner of your account and select Templates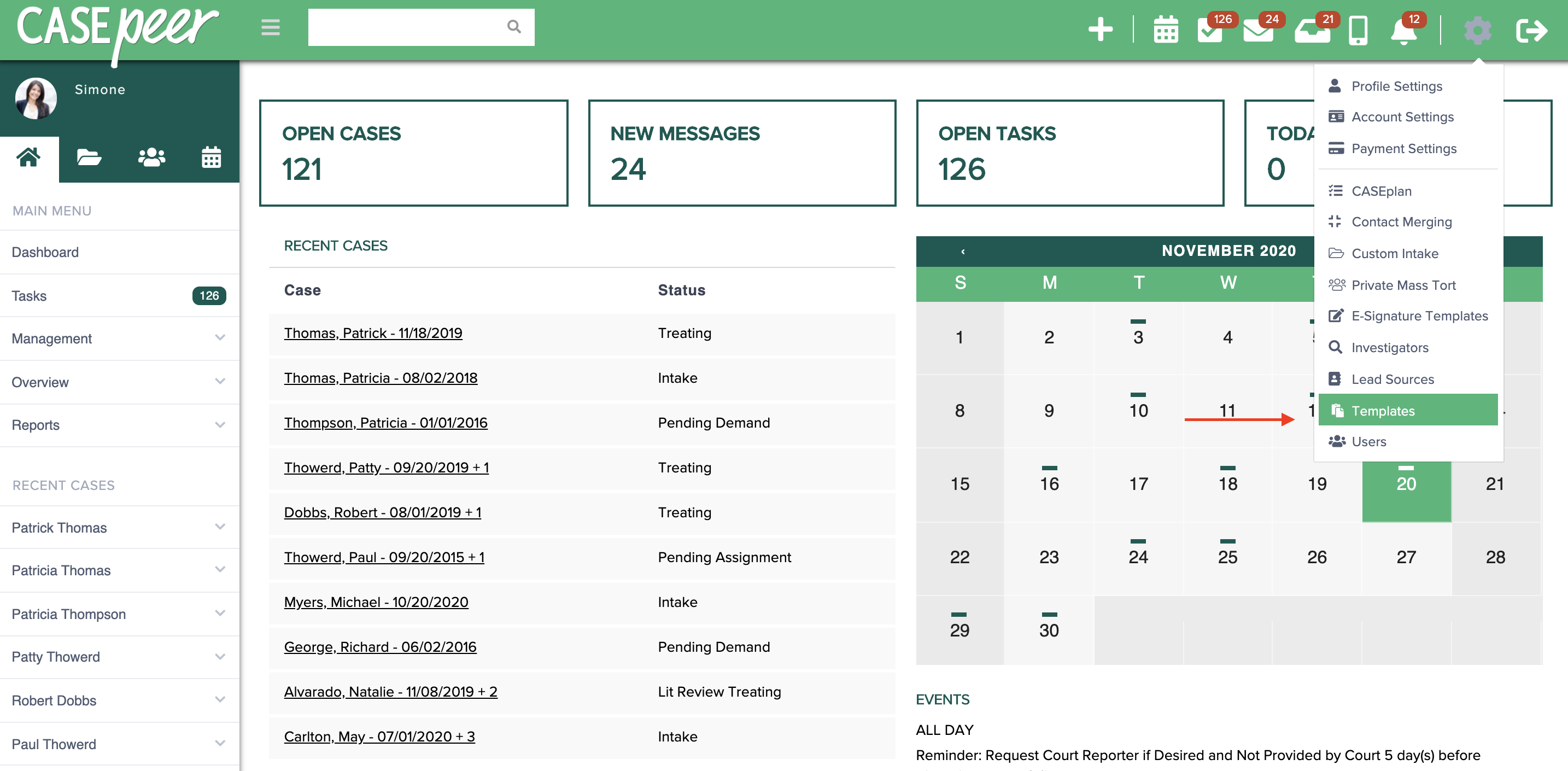 Click the dropdown arrow next to the template you are trying to update and select Edit.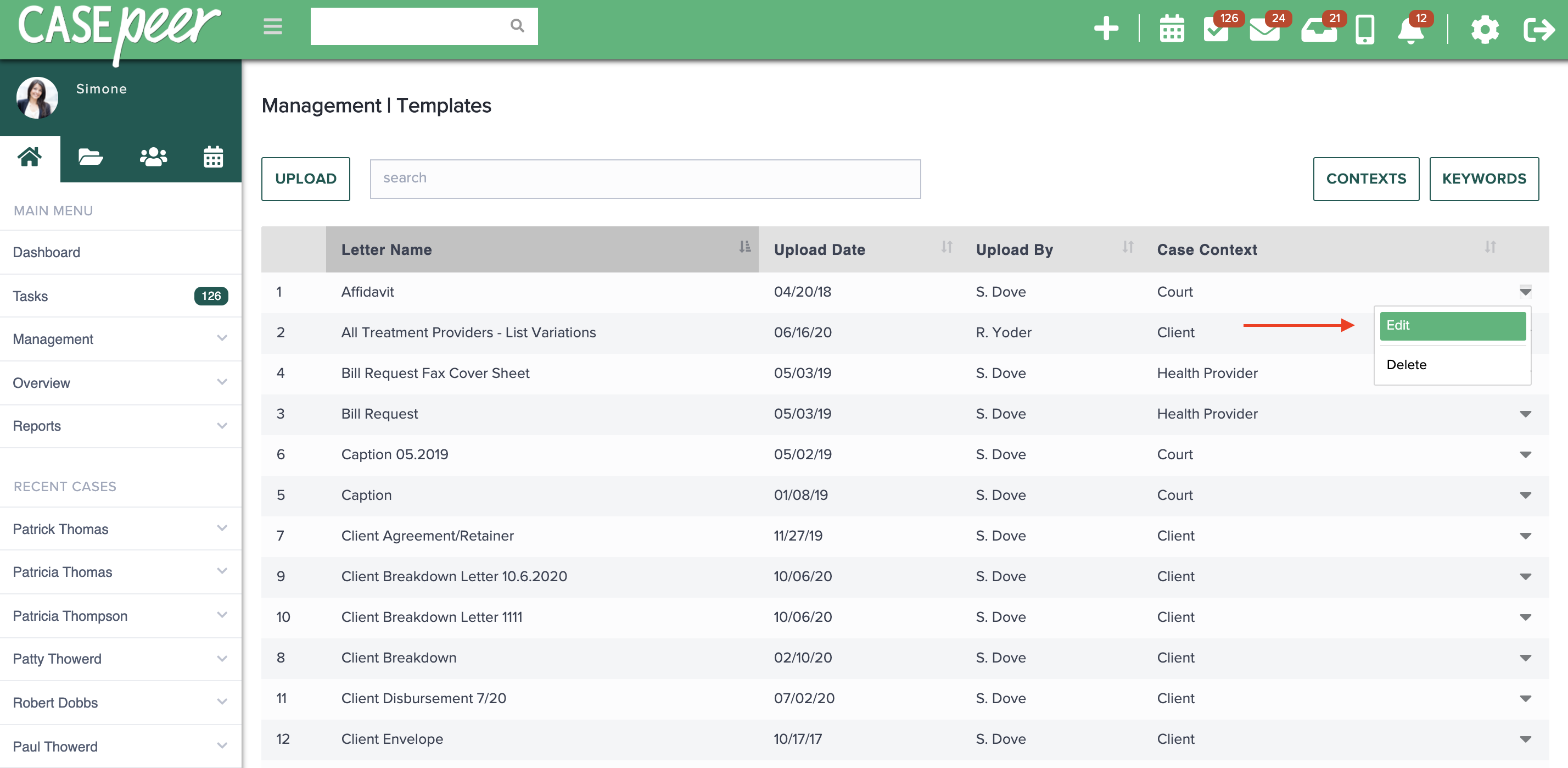 Click the document link to download the document.
Open up the downloaded document.

Update the document with the necessary changes save to your computer.

Go back to CASEpeer and click the dropdown arrow next to the same template

and select Edit.

Click the Choose File button.
Select the updated document and click Save.

Now the updated template has been added to your account.