Here is how you can delete all future case, litigation, and discovery events for a closed case.
Navigate to the closed case.
Click on the dark green dropdown in the top right corner of the case and select the Delete Future Events option.
A pop-up window will appear. Select Delete All to confirm that you want to delete all future events for that case.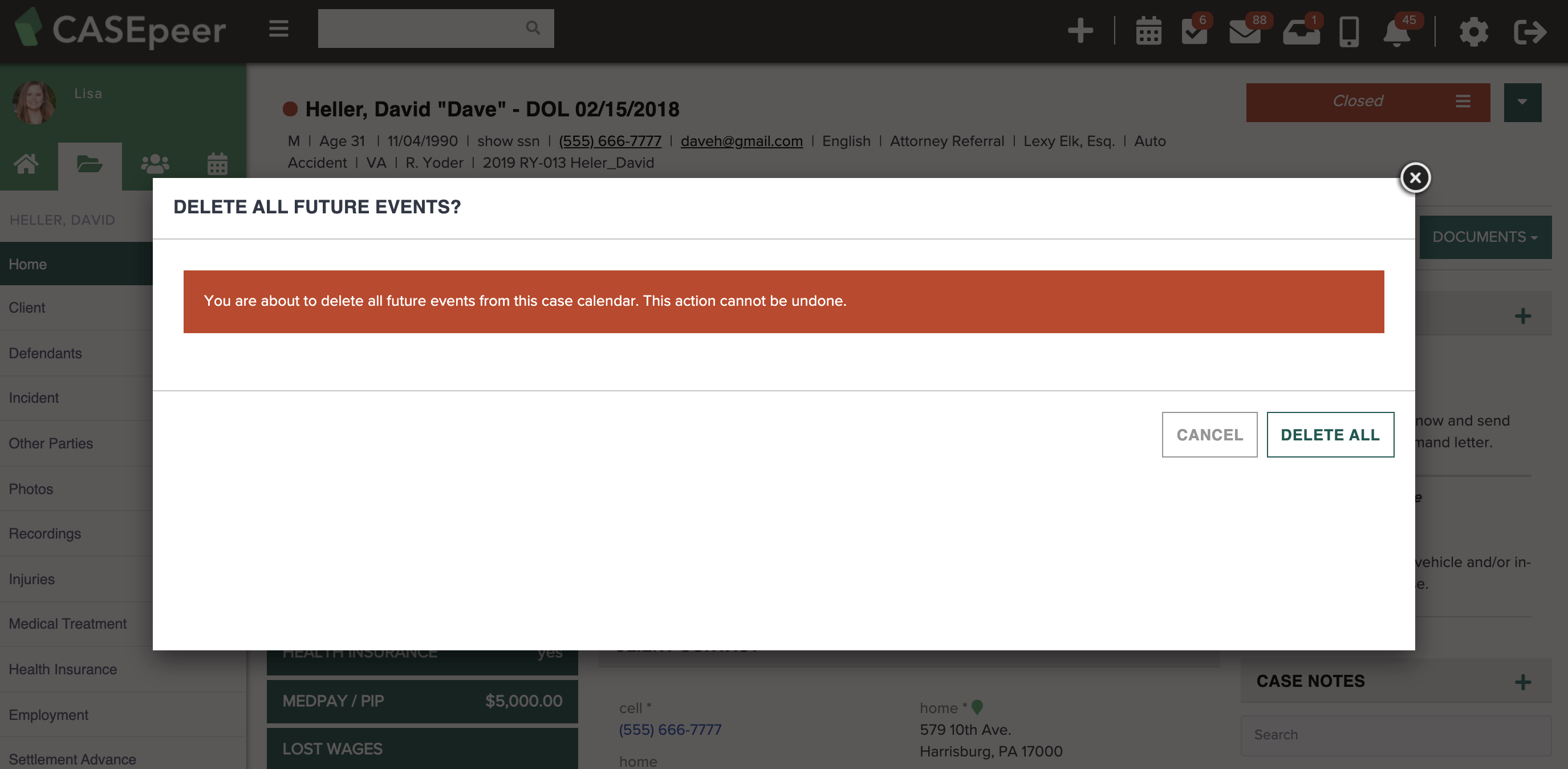 All events in the future are now deleted from the case calendar.