Save a note draft before publishing to the case.
Navigate to the case you need to add a note to.

Click on the dark green arrow next to the case status on the top right of the page and select Add Note or type the letter N on your keyboard.

The Add Note pop-up will appear. Enter in your note.

Click the Save As Draft button to save the note as a draft.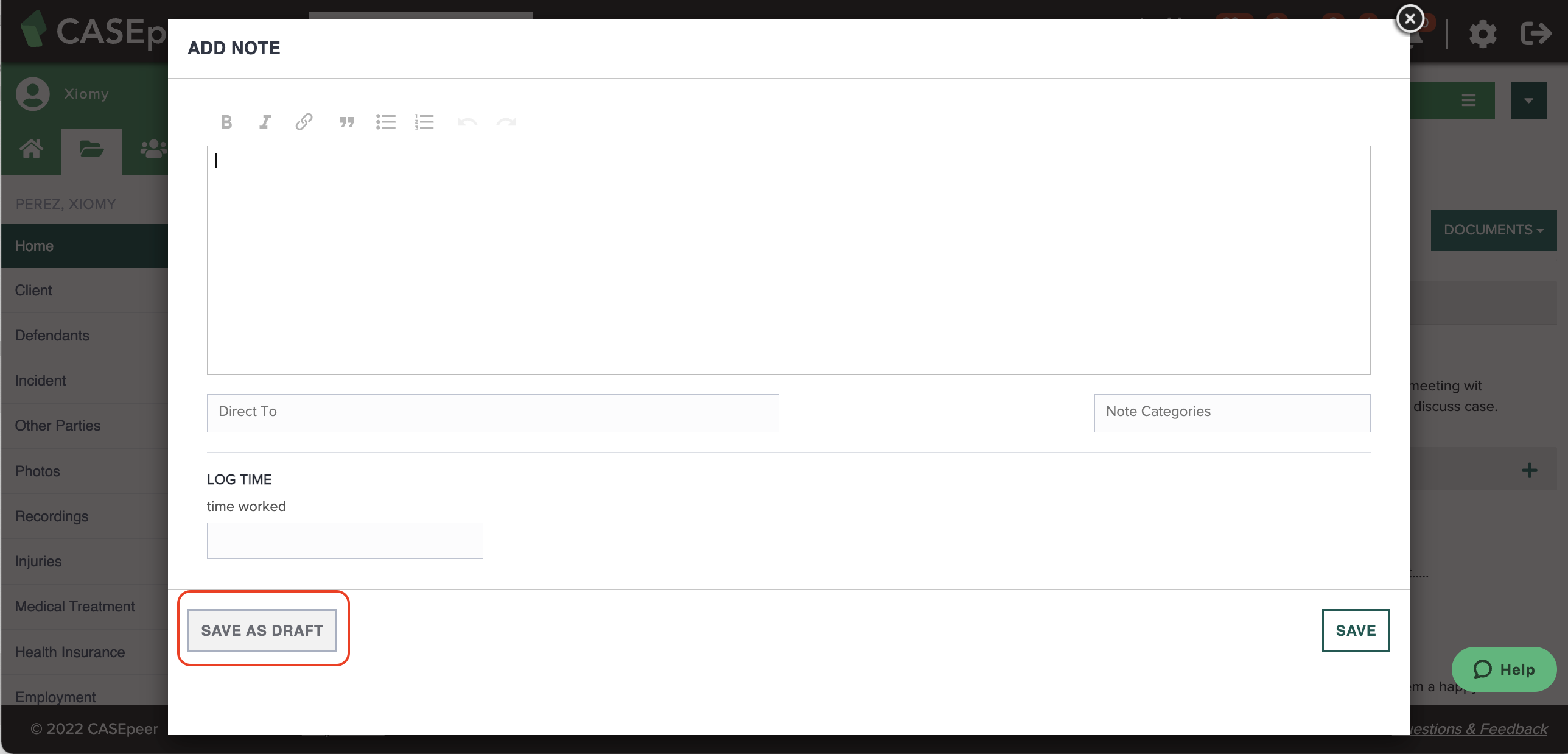 The Note Draft can be accessed in the Note Drafts Management Screen, edited, and Published, saving it to the corresponding case.