Navigate to the case of the client whose texts you want to view.

In the upper left corner of the case, next to the client's name, click the small mobile phone icon, or go to the dropdown menu in the upper right of the case and select Text Client.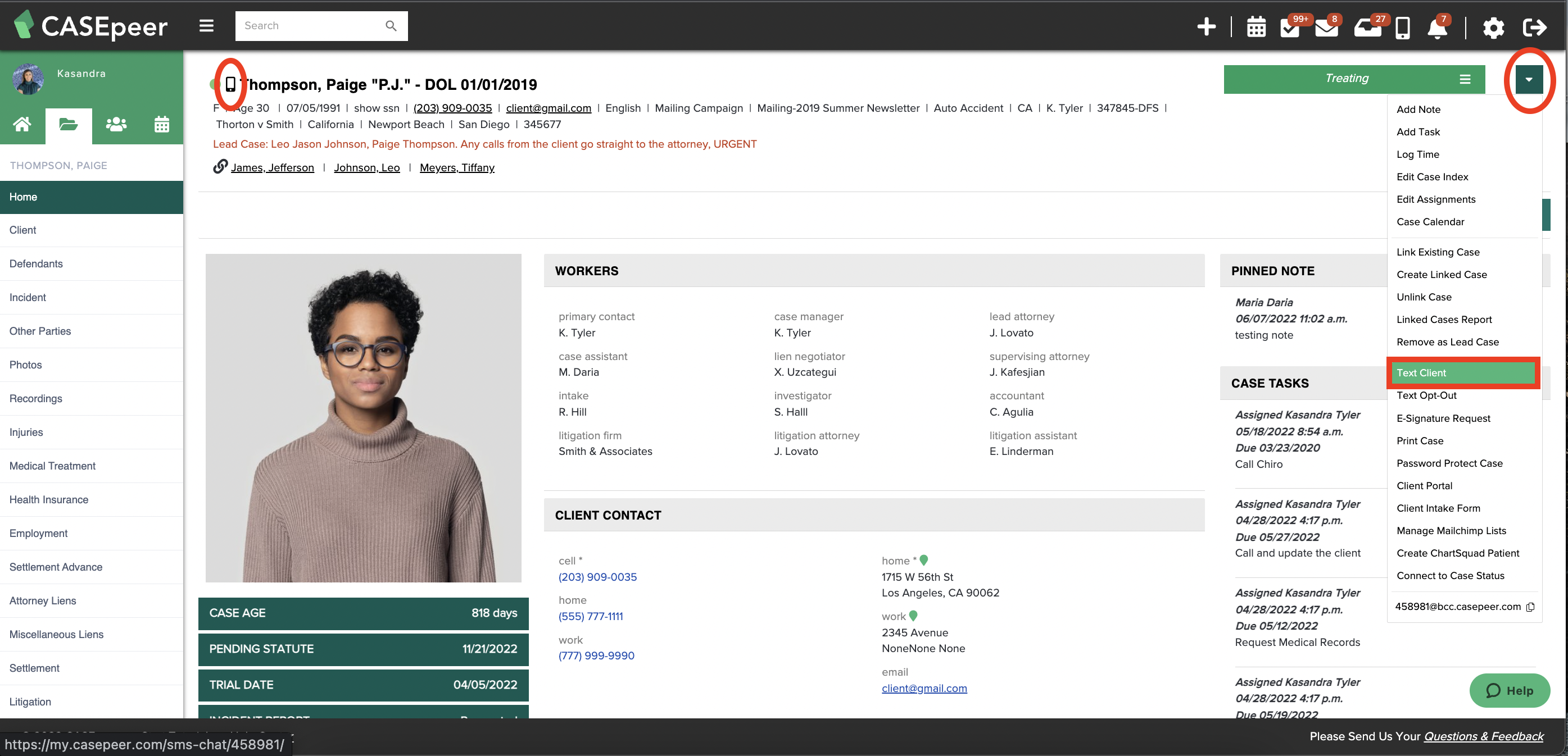 A pop-up window will appear with your text message history back and forth with the client.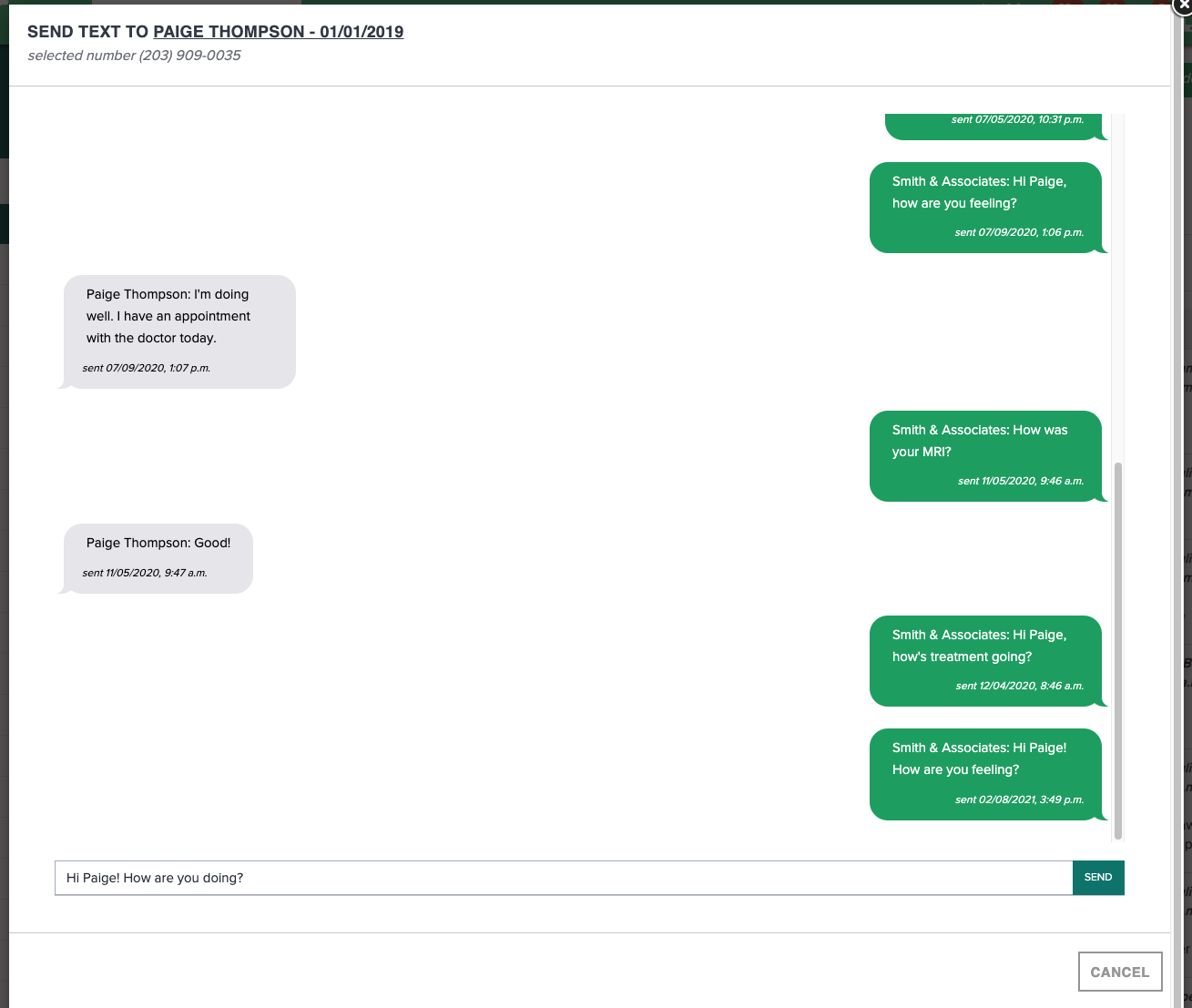 NOTE: Text messages never expire.